Hamelin Music wants as many music-makers as possible to be able to enjoy A Wizard and so it has been arranged for twenty different instruments, including some of the more unusual ones. In alphabetical order…
Alto Saxophone, Bassoon, Cello, Clarinet in Bb, Descant Recorder, Double Bass, Euphonium (treble and bass clef), Flute, Guitar, Horn in Eb, Horn in F, Oboe, Piano, Tenoroon*, Tenor Saxophone, Trombone, Trumpet in Bb, Tuba in Eb (treble and bass clef), Viola and Violin.
For each of the instrumental arrangements, the story and page/video design are the same but the musical content has been adapted to suit the instrument's particular makeup and challenges, i.e. clef, key, pitch, note range and special effects and, although we are reluctant to put a grade on the musical standard of each arrangement, we recognise that it can be helpful. We therefore advise that care has been taken to arrange for each instrument at an approximate grade one level.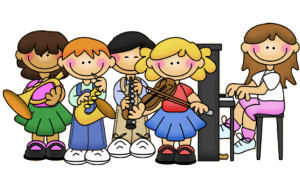 For each instrument there is the option of playing along with the story via
solo book and backing track
video
Please note that two duet arrangements may soon be available for the guitar and piano where a teacher, playing the secondo part, can also narrate the story. A narrator's pullout also adds the option of a parent narrating so that parent, teacher and student can enjoy doing something together! Incidentally, this was the initial inspiration behind the whole project.
Brass teachers please note that the trumpet in Bb and euphonium arrangements are compatible with the arrangement for trombone and that the arrangements for euphonium and tuba, solo books and videos, are available in both treble and bass clef.
*To avoid any confusion we would like to make it clear that all references and products relating to the tenoroon, i.e. piano accompaniment, backing track and video, refer to the tenor bassoon in F.